Welcome to A&N Rappaport Lock & Alarm, a family-run business rooted in safety, security, and dedication to our clients. Our journey began in 1967 when Noel Rappaport founded the company in Rockland County, NY. Today, we have evolved into one of the area's most comprehensive security providers, serving residential, commercial, and industrial clients' locksmith and security needs.
Our ability to provide a full spectrum of services sets us apart. Our team is ready to assist if you need a key duplicated or require advanced electronic security for your home or commercial facility. Our services extend beyond locksmithing to encompass all aspects of security, from physical to electronic.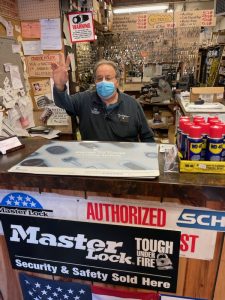 A&N is A Veteran-Led Company
One of our unique strengths is that our founder, Noel Rappaport, continues to actively run our Veteran-led company, one of the largest of its kind in Rockland County. Our dedication to customer service is apparent in our two locations, which are strategically placed to serve you better.
Our president, Noel's son, Steven Rappaport, literally grew up in the security business. From cutting keys and changing locks during his kindergarten years to leading our company, his understanding of physical and electronic security is deep-rooted. Under his guidance, we have become a premier electronic security company in the Hudson Valley and one of the area's top locksmiths.
We invite you to consider A&N Rappaport Lock & Alarm for all your locksmith and security needs.